Fitness
Fitness Center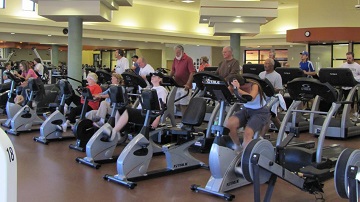 The James Family Prescott YMCA hosts the largest and most extensive fitness center in the area. With thousands of square feet of quality equipment, members of all ages and levels can enjoy working out. Read more...
Personal Training
Are you looking to achieve your goals quicker, easier and safer? Do you need professional guidance? Do you want to boost your workout results but don't know how? Read more...
Group Fitness Classes
We offer a variety of group exercise classes that will get your heart pumping and build cardio stamina while burning calories. Read more...
Martial Arts
We are looking to add martial arts classes to our schedule. Days and times TBA.
Fitness Staff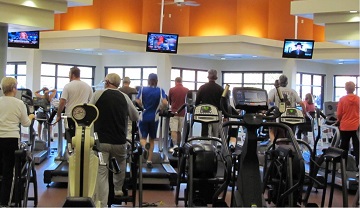 Our fitness staff have a passion for the fitness lifestyle and have experience in many fitness programs and sports. Our staff relates to the challenges a client encounters while working towards their goals. Our staff brings all the knowledge and understanding of these experiences to provide insight, and understanding to his client's training needs from general fitness to specific sports goals. Read more...
Group Fitness Instructors
Our group exercise program offers an opportunity to focus your physical fitness regiment, but to develop new ways to attain your fitness goals, develop friendships and join a community focused on building a sense of personal well-being and self-confidence. Read more...