Personal Training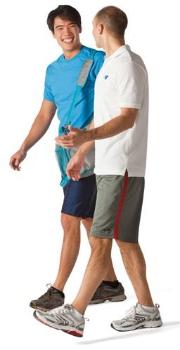 Are you looking to achieve your goals quicker, easier and safer? Do you need professional guidance? Do you want to boost your workout results but don't know how?
The Y has a dedicated team of certified personal trainers ready to work with you to achieve your goals. Whether you are nursing an injury or are an athlete training for your next event, the Y has a trainer who is right for you.
Your Goals are Our Goals
When you work with a YMCA Personal Trainer, you'll benefit from a personal fitness training program that's custom-built for your goals. Whether you want to lose weight and keep it off, build lean muscle, or get back in shape after an injury, your Personal Trainer will take the guesswork out of how to get there.
How Does Personal Training Work?
Your trainer will begin by assessing your goals and creating a personalized fitness plan. During each session, you'll learn the best exercises for your needs. Your trainer will also guide you on the proper amount of weight and number of reps, how long to rest between sets, and how to avoid injury. With this expert knowledge, you'll get more from every workout and make steady progress towards your goals!
Our Certified Personal Trainers
All of our certified Personal Trainers are YMCA employees and team members at your center, so you can count on them having a vested interest in your long-term success.
Meet our team of trainers: click here
Call today to get started!
928-445-7221 ext. 219