Child Care
Click to Download Enrollment Forms
Click for Parent Handbook
Child Care Enrollment Hours
Monday - Friday, 7:00 AM - 6:00 PM
Once enrollment is completed, payments may be taken in the main building or in the Preschool building
General Information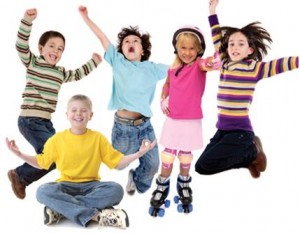 For generations, the YMCA has been known for its commitment to family life. YMCA programs and services have grown and adapted to the changing needs of families. Today, more and more parents are looking for quality, affordable child care they can depend on.. Read more...
Preschool
This program is two-fold in purpose; first to provide child care while adults in the home are working, and second to provide an environment for learning. It is the goal of the director and staff that by the time your child leaves Preschool, he/she will have all the necessary skills to begin kindergarten. Read more...
School Age/Day Camp
YMCA After School Care is designed to promote the social, emotional, physical, intellectual and recreational needs of school-age students. Weekly activities may include arts/crafts, outdoor group games, sports, homework time, music/songs, recreational swimming, indoor group work, field trip, snack and more. Students attending PUSD schools are transported by bus to the YAS Building where staff meet them upon arrival.. Read more...
Child Watch
This YMCA Member benefit is designed to provide a safe place for children to play while their parents are working out at the Y. All participants must have a current YMCA Membership and are asked to observe our two hour time limit. Parents must remain on the YMCA premises at all times. Read more...