Employment
Who works for the YMCA? The James Family Prescott YMCA looks for people who exemplify the values of caring, honesty, respect and responsibility; and who want to improve the quality of life in the community.
Gymnastics Team Coach
Experienced Girls Team Gymnastics Coaches needed. Salary Based upon experience. Mail application or email application to Jon Sebastian at jon.sebastian@prescottymca.org
Sports Site Supervisor
This part-time, hourly position is primarily responsible for supervising and or refereeing YMCA sports leagues. This position will work in accordance with the policies and procedures set forth by the Sports Department and the James Family Prescott YMCA. The Supervisor's schedule will vary to include some regular business-day hours, weekend shifts and hours when special events occur. The Supervisor must administer the affairs of the Sports Department as set forth by the policies and objectives established by the YMCA Board of Directors, the Executive Director and the Associate Director. Interested applicants should read the job description and apply by submitting a resume and YMCA employment application by email to jaime.dejoseph@prescottymca.org . Applicants can also drop off resumes and applications at the membership desk. Site Supervisor Job Description
Membership Service Representative
Imagine going to work knowing that what you do each day positively affects the lives of the people in our community. Working at the Y, you'll discover more than a job—you'll enjoy a career with a future and the opportunity to make a lasting difference in the lives of those around you. Our staff members—of all ages and from diverse backgrounds and life experiences—enjoy the personal satisfaction that comes from nurturing the potential of youth and teens, improving our community's health and well-being and providing support to our neighbors. We are now hiring for the position of Membership Service Represenative. Please read the job description here: Membership Service Representative Job Description and if interested come fill out an application today! Must be available to work all shifts.
After School Group Leader
Seeking qualified After school group leader to work part time at the Prescott YMCA. All applicants must be 18 and are required to have or be able to obtain a Level 1 finger print clearance card, CPR and First Aid, plus a negative TB test prior to starting and you MUST have at least 6 months of experience working with children in a licensed facility. Must have a High School Diploma or GED. Hours are M-F 2:30-6:00 except Wed 1:30-6.00. Available during no school camp days 6:30 am-6:00 pm. Summer Day Camp must be available M-F 6:30 AM -6:00PM. Please read job description and you can apply via email.
Preschool Teacher
Seeking qualified Preschool Teachers to work part time at the Prescott YMCA. All applicants must be 18 and are required to have or be able to obtain a Level 1 finger print clearance card, CPR and First Aid, plus a negative TB test prior to starting and you MUST have at least 6 months of experience working with children in a licensed facility. Must have a High School Diploma or GED. Please read job description and you can apply via email.
Water Aerobics Instructor
The Fitness Department has an opportunity for a part time Aqua Aerobics Instructor. This position is responsible for providing fun, effective and safe group exercise to members participating in aqua fitness. The class will be taught at noon on Mondays/Wednesday/Fridays and is a 55 minute class.
Current group exercise instructor certification preferred, but we are willing to train the right candidate.
2+ years group exercise instruction experience preferred.
Excellent customer service and communication skills including the ability to motivate others!
AED/CPR required within 3 months.
Please contact Mary Byrne for more information.
Maintenance Technician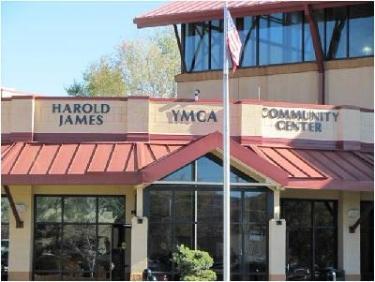 Do you want to join a fast paced and very busy department? The Prescott YMCA is looking for a knowledgeable Maintenance person to join our team. Hours vary. You must have hands on mechanical, electrical, some landscaping and basic construction skills. In other words someone ready to just jump in to share and learn skills to keep the Y running smoothly. Please pick up an application at the Prescott YMCA or download one from below. Drop off your application at the Membership Desk or email it to Damon Olsen. Download job description.
Swim Instructors
Are you outgoing? Do you love to swim? This this is the right job for you! We prefer if you come with a WSI or YMCA Swim Instructor certification but we are willing to train the right individuals as well! Must have or obtain Basic Life Support, First Aid and Administering Emergency Oxygen certification. If interested please contact Kelly Winkels, Aquatics Director, for more information. Experience is always a plus but not required! Job Description

Lifeguard
The Aquatics Department is seeking certified Lifeguards with day, evening, and weekend availability. Candidates must hold a CURRENT American Red Cross or YMCA Lifeguard certification along with CPR/AED, First Aid, and Administering Emergency Oxygen. Contact Kelly Winkels, for more information. This is a part time position only.
Volunteer Program
The James Family Prescott YMCA has an extensive volunteer program. If you are interested in sharing your time and skills, we would love to have you. Please contact Membership Director for more information.
Conditions of YMCA Employment
Criminal Background Check
Criminal background checks will be conducted for all potential staff post job offer through Screening One and Department of Economic Security. Child Care employees are also required to obtain a federal fingerprint clearance card. Background checks will comply with applicable regulations governing programs. Applicants will not be considered for positions when checks show evidence of convictions for an offense involving children and/or offenses involving violence, dishonesty, illegal substances, indecency and any conduct contrary to the mission of the Prescott YMCA and AZ Department of Health Services Child Care Licensing requirements. Failure to disclose a criminal conviction on the application form may also terminate an individual's application.
Fingerprinting
All employees over 18 years working in child care are required to be fingerprinted, and the cost will be paid by the employee. Fingerprinting is to be completed within six days of employment and is a condition of continued employment.
Written Application
The application will request basic information from the applicant and will inquire into previous experience with children, reference and employment information, as well as disclosure of any previous criminal convictions. The application form will be maintained in a personnel file at the Prescott YMCA business office.
Personal Interview
A personal interview will be conducted with the applicant by management staff to discuss the position and the applicant's talents, qualifications and abilities. Multiple and/or group interviews may be conducted as appropriate. Potential employees will be notified that their employment is contingent upon the checking of references and the results of a background check.
Reference Checks
Each applicant must provide at least three (3) references. References may be personal or professional and may be presented in written form or by providing phone contact information. At least one reference will be from a personal contact if available. All references will be confirmed by management staff and documented prior to any job offer. Reference checks will become part of the applicant's personnel file upon hire.
Code of Conduct
All employees will read and sign the Prescott YMCA Code of Conduct at time of hire.
Certification Requirements
For the protection of each employee, the Prescott YMCA and all program participants we serve, each employee is required to be certified in, and to maintain "current" certification in the following:
CPR/AED/First Aid
Child Abuse Prevention
New Staff Orientation
OSHA
Social Media
Bullying Prevention
Print an Employment Application