Kid Zone
Ages: 1 - 12 Years
Monday-Friday 8:00am -12:00pm

This YMCA Member benefit is designed to provide a safe place for children to play while their parents are working out at the Y. All participants must have a current YMCA Family Membership and are asked to observe our two hour time limit. Parents must remain on the YMCA premises at all times.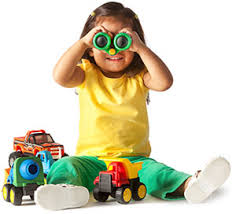 Fees:
Annual non-refundable registration fee: 1st Child: $30.00. 2nd Child: $20.00. 3rd, 4th Child: $10.00. 5th Child +: $0.00
Valid January 1, 2022 - December 31, 2022.
Fee is not prorated.
Download 2022 registration form
Guidelines:
Your child's valid membership card must be presented and scanned each time they attend.
Parents must remain on the YMCA property
Children may stay in Kid Zone for no more than 2.0 consecutive hours
Parents need to sign their child in and out daily. If someone other than the parent is picking up, notification must be given in advance.
Carry your membership card for identification purposes.
Inform the staff as to where you will be via the sign-in sheet in case the staff need to find you.
We do not provide or serve food. Enjoy snacks/meals before or after attending.
Staff do not change diapers. Parents will be called to change their child.
Children must be in good health to attend. If your child exhibits any symptoms of illness, we will notify you and ask you to pick-up your child. Staff may not administer any medications.
We will make every effort to accommodate children with special needs.
Appropriate paperwork must be completed and on file along with payment of registration fee.
YMCA staff will use redirection and positive reinforcement while working with your child. If these techniques are not successful and your child poses a danger to self or others, we will notify you at once.