Youth Basketball League
Sponsored By:

Welcome to the 2020 Prescott YMCA Youth Basketball League!
This league exists for the youth of our community, providing them with the opportunity to experience and develop basketball skills. The primary objective of the YMCA is to develop people, not professional athletes. Our Volunteer Coaches are dedicated to developing youth and will emphasize the values of caring, honesty, respect and responsibility.
As we look forward to the start of this year's Youth Basketball League. We would like to remind everyone that; we strive to make this program a positive experience for everyone. We want to cheer for our kids, help keep the gyms clean, and be respectful to our volunteers and staff.
Please refer to this page for updates, standings and more! Also follow us on Facebook or Instagram for more updates about current and upcoming events!
League Information and Forms
Prescott & Prescott Valley Leagues
Participant/Parent Packet 2020
Turkey Shoot Registration Form
Prescott Valley "B" League Game Schedule
2020 "A" League Standings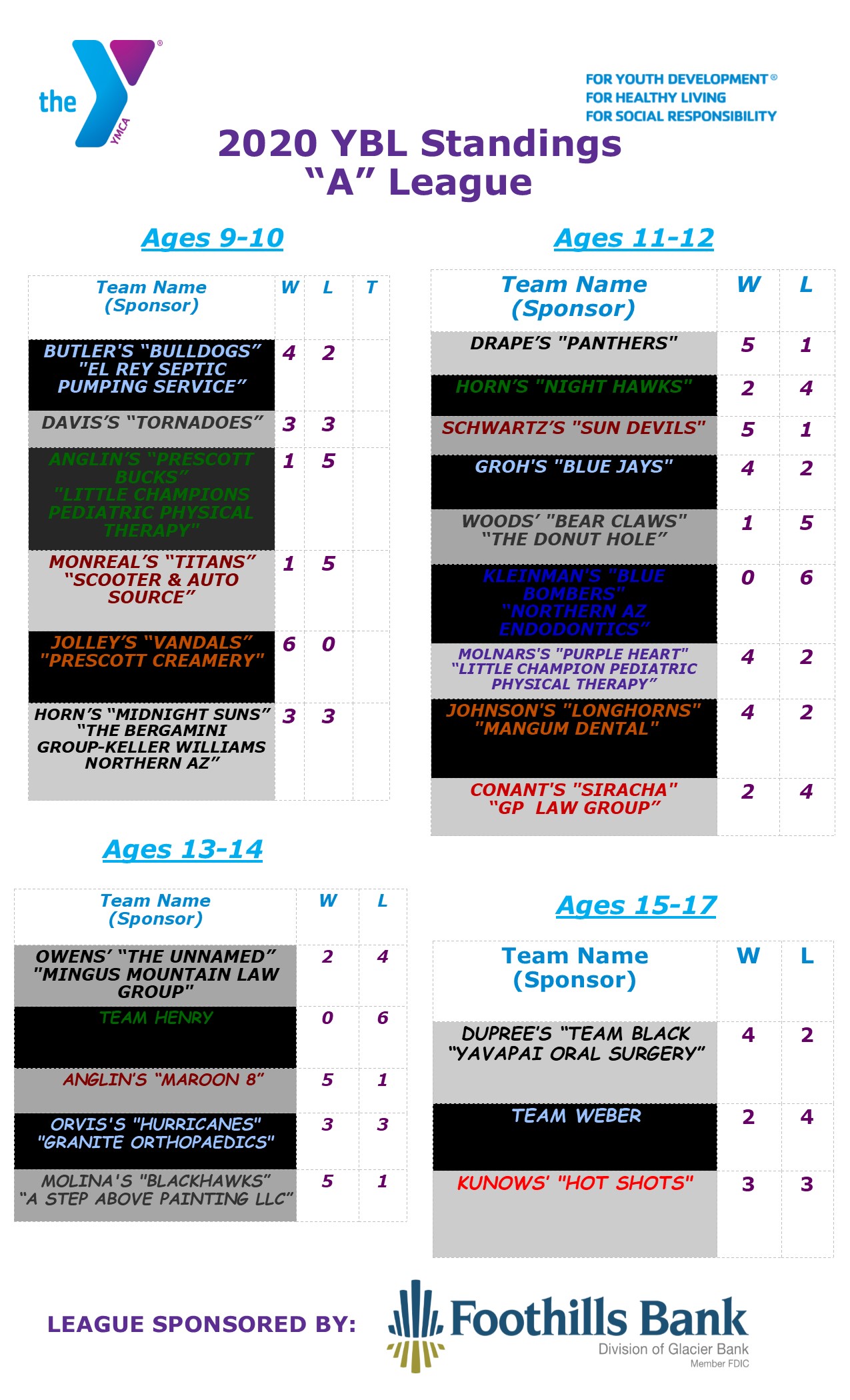 "A" Coed 9-10 Tournament Bracket
"A" Coed 11-12 Tournament Bracket
"A" Coed 13-14 Tournament Bracket
"A" Coed 15-17 Tournament Bracket
*These forms are here for your convenience.
*All forms must be turned into the YMCA & registration fee paid (if applicable) to complete the registration process.
*Completed forms can also be emailed to jaime.dejoseph@prescottymca.org
*Your spot is not guaranteed until registration form and payment is received (If Applicable)
**We cannot guarantee anyone a spot after Regular Registration Begins November 30th, 2019**
**THERE ARE NO REFUNDS/CREDITS ON LEAGUE FEES**