Water Fitness Classes
Aquatic exercise is a low-impact activity that takes the pressure off your bones, joints and muscles. Water offers natural resistance, which helps strengthen your muscles. You can even do aquatic exercise if you don't know how to swim. If you're looking for a way to get your workout in, have fun and feel great when you're done try one of our water aerobic classes.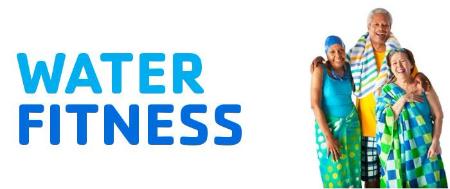 For our water aerobics schedule please refer to our pool schedule located here.
Deep Water Aerobics
A great class if you want overall conditioning, or if you have had a recent injury. Runners use the deep water as an alternative to training, especially if they are experiencing overuse injuries. This form of exercise is also great for people who may be suffering from low back issues and can not do any impact exercises. Come experience Deep Water Aerobics at the James Family Prescott YMCA.


Warm Water Exercise
Monday through Friday there are a variety of arthritis and yoga classes to meet your needs. Soaking in warm water is always beneficial to those with aches and pains needing to be stretched out and moved in a forgiving aquatic environment. Take the pressure off those aches and come to a class today.