Martial Arts
Jiu-Jitsu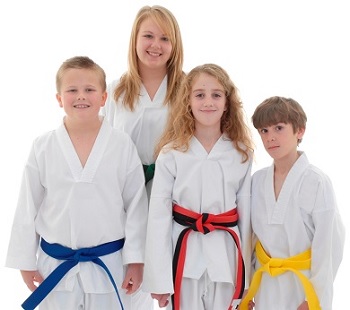 Ages 12 plus
Your instructor, Sensei Steve Luce, holds multiple black belts in Ju Jitsu and Karate and teaches from the focus of defending yourself and those around you. Ju Jitsu uses efficient techniques to neutralize an attacker, often using their own force against them. Ju Jitsu utilizes joint locks, throws, strikes, holds, escapes and weaponry just to name a few of the techniques.
Tae Kwon Do
Tae Kwon Do builds coordination, self-esteem, confidence and strength.
Tae kwon do means: "The art of Kicking and Punching" or "The art of unarmed combat". The sport has been founded in Korea and is one of the popular modern martial arts.
The class welcomes children ages 8 and up and adults. Class runs month to month. Please register at the Courtesy Counter. Classes are held twice a week Wednesdays evenings and Saturdays and are one hour and 15 minutes long.
Instructor is Joan Joanou
Clothing requirements: sweat pants and plain white t-shirt. If you are not able to make the class, please call the instructor and let her know you will be absent.
YMCA Youth member 8-15: $14/mo.
YMCA Adult member 16 and up: $24/mo.
Community Member ages 8 and up: $35/mo.